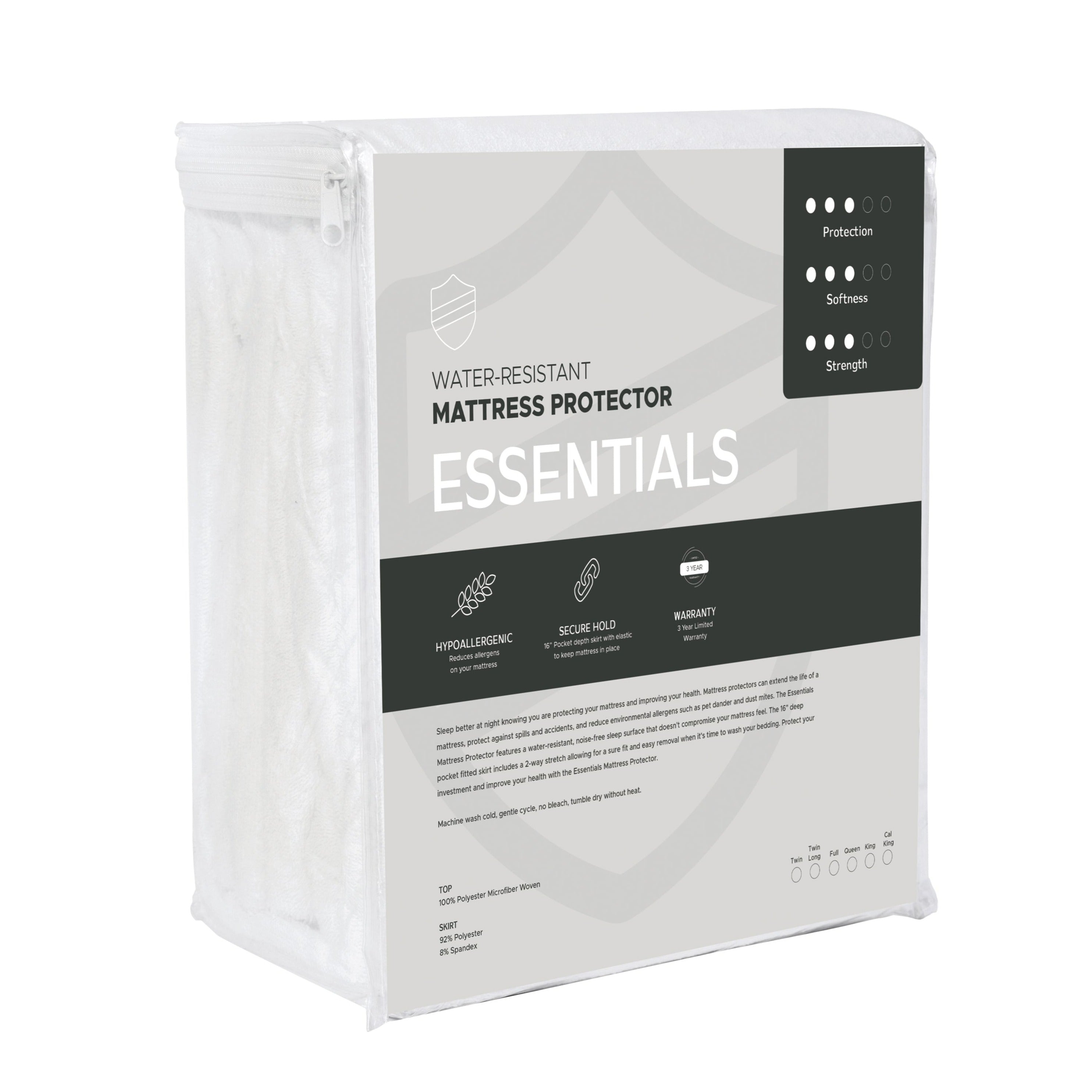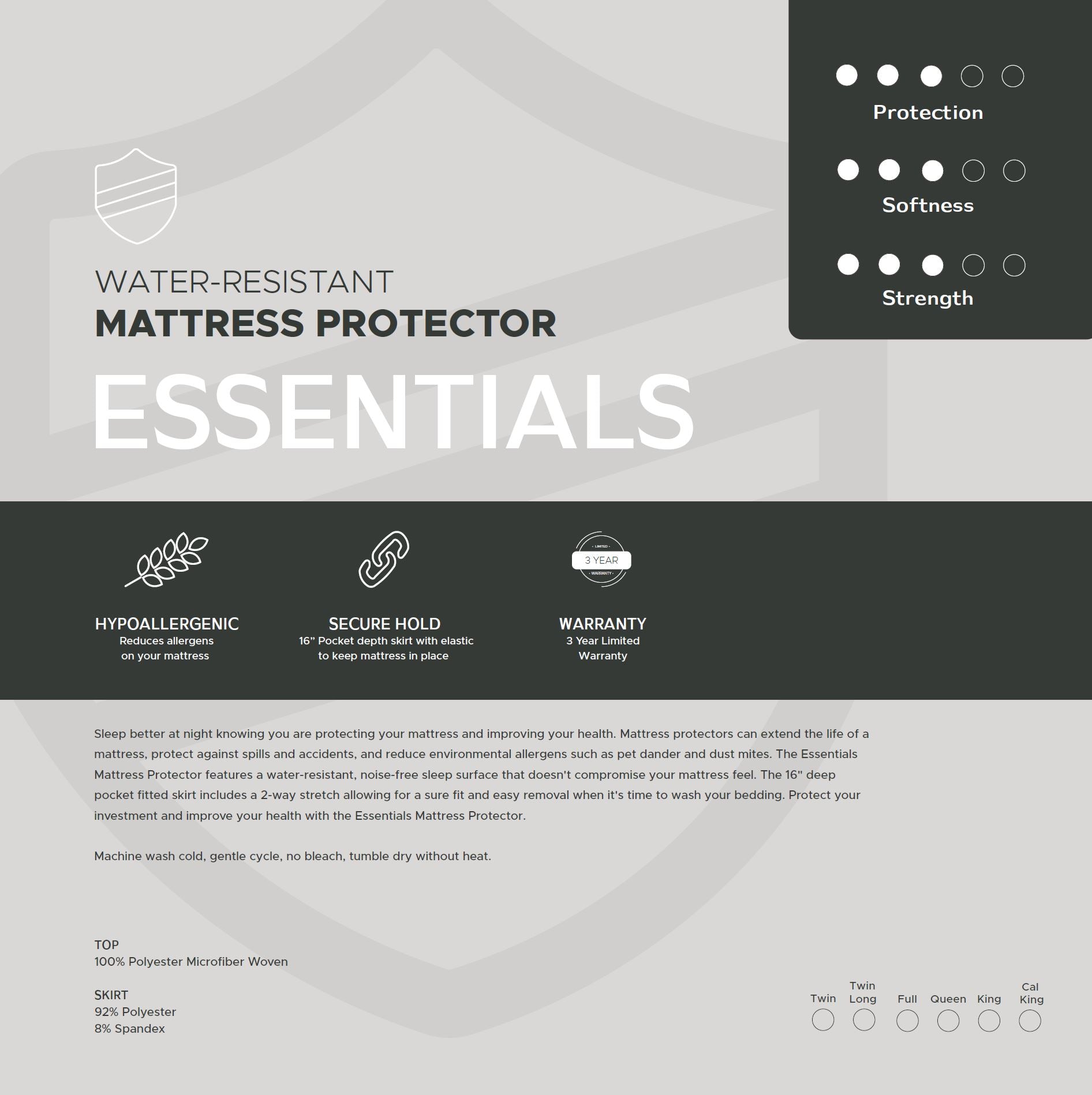 Essentials Microfiber Mattress Protector Waterproof and Hypoallergenic
Sleep better at night knowing you are protecting your mattress and improving your health. Mattress protectors can extend the life of a mattress, protect against spills and accidents, and reduce environmental allergens such as pet dander and dust mites.
The Essentials Mattress Protector features a waterproof, noise-free sleep surface that doesn't compromise your mattress feel. The 16" deep-pocket fitted skirt includes a 2-way stretch allowing for a sure fit and easy removal when it's time to wash your bedding. Protect your investment and improve your health with the Essentials Mattress Protector.
Machine wash cold, gentle cycle, no bleach, tumble dry without heat.
Top: 75gsm 100% polyester microfiber woven
Skirt: 100gsm 92% polyester, 8%Spandex, and 2-way stretch knit fabric
16" Skirt Depth
Dimensions for Adjustable Bases

Adjustable Bases were designed a half size smaller than most bed frames to assist with convenient installation.

Split King/Split Cal King adjustable bases are still compatible with regular, non-split King/Cal King mattresses using the sync cord. With the sync cord, the bases will operate like a King/Cal King base with synced head + foot movement.

Split bases will receive two remotes, but solid bases will receive one remote.

• TXL: 37.5 in. x 79.5 in x 15 in.

• Full: 53.5 in. x 74.5 in x 15 in.

• Queen: 59.5 in. x 79.5 in x 15 in.

• King: 75.5 in. x 79.5 in x 15 in.

• Split King: 37.5 in. x 79.5 in x 15 in.

• Split Cal King: 35.5 in. x 83.5 in x 15 in.

• 750 lb. weight capacity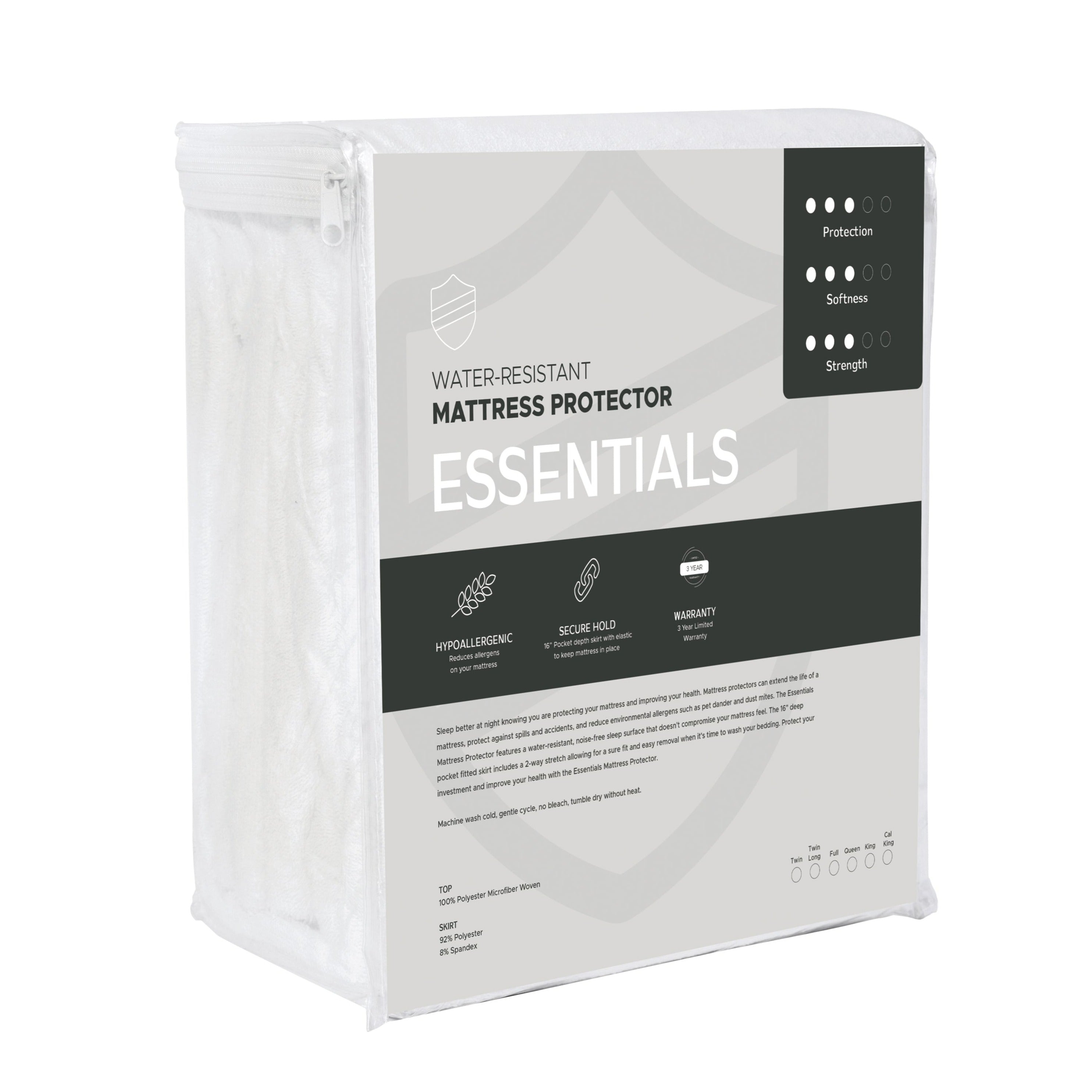 We're confident you'll sleep better with our products.
All Adjustable Bases: 30 night trial. All Mattresses & Sleep Systems: 120 night trial.
Upgrade to White Glove Delivery at checkout.