9" Dual Comfort Talalay Natural Latex Flippable Mattress, Medium-Soft / Medium-Firm




120 -night, risk-free trial*
Have a question? We are here to help
Mattress Designed and Assembled in the USA
9-inch Dual Comfort Talalay Natrual Latex Mattress
The 9" Medium Soft and Medium Firm Reversable Natural Latex Mattress is made using the Talalay process and is 100% natural along with an organic cotton cover; a zipper has also been included for easy spot cleaning. This premium product provides conforming yet buoyant support with excellent temperature neutralizing benefits. The mattress does not contain any chemicals, synthetics, pesticides, or herbicides, it is truly natural latex with great benefits for you and the environment.
Natural latex does not feel like memory foam, if will not give you the sinking feeling as a foam product will. Our 100% natural Talalay latex mattress provides a cool motion-isolating support and two different firmness feels. We give you 9" of solid natural latex, 3" of a medium soft Talalay latex and 6" of a medium firm natural latex. You will find 4 handles on our mattresses to help with the flipping process as you find the most comfortable option for your sleeping preference.

Talalay Latex is the premier material in bedding. Our Talalay mattress delivers a unique buoyant quality which relaxes muscles and relieves tension, lifting away the pressures of the day while you sleep. Careful attention to detail at every step makes certain this amazing feel comes through in the finished product.
Not all latex is created equal. Talalay and Dunlop are the two processes used in mattress production. The Dunlop process was developed in 1929 and was the first method used to produce latex material for bedding.
As technology progressed, the Talalay process was developed by the Talalay family during World War II. The Talalay process is significantly more complex and costly, but produces softer, more buoyant and luxurious finished products.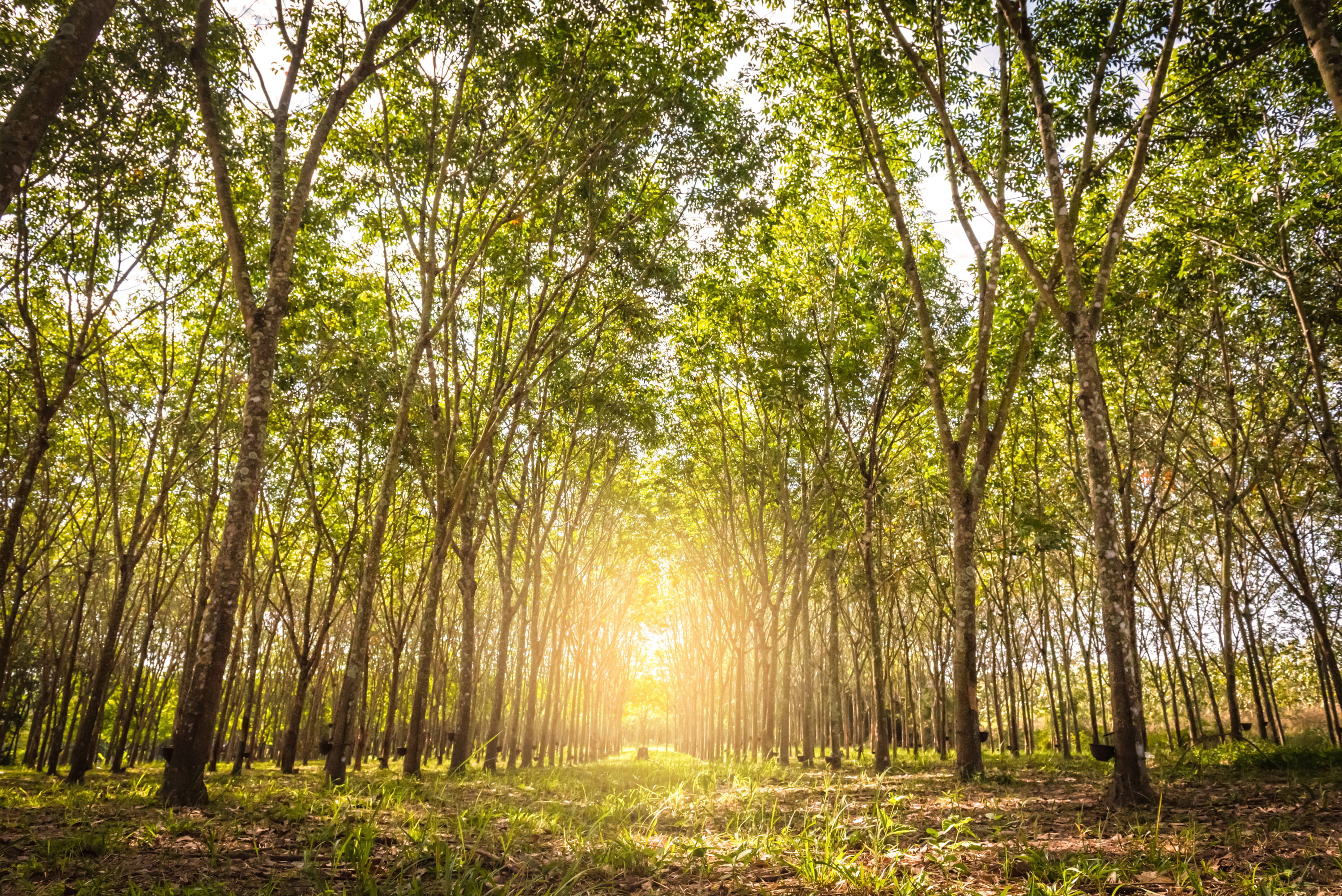 Our 9" Natural Latex does not have any additional filler layers or springs, you will find 9" of 100% Pure Talalay Natural Latex. This flipable mattress features dual firmness comfort - 3" of a medium soft natural latex and 6" of a medium firm natural latex.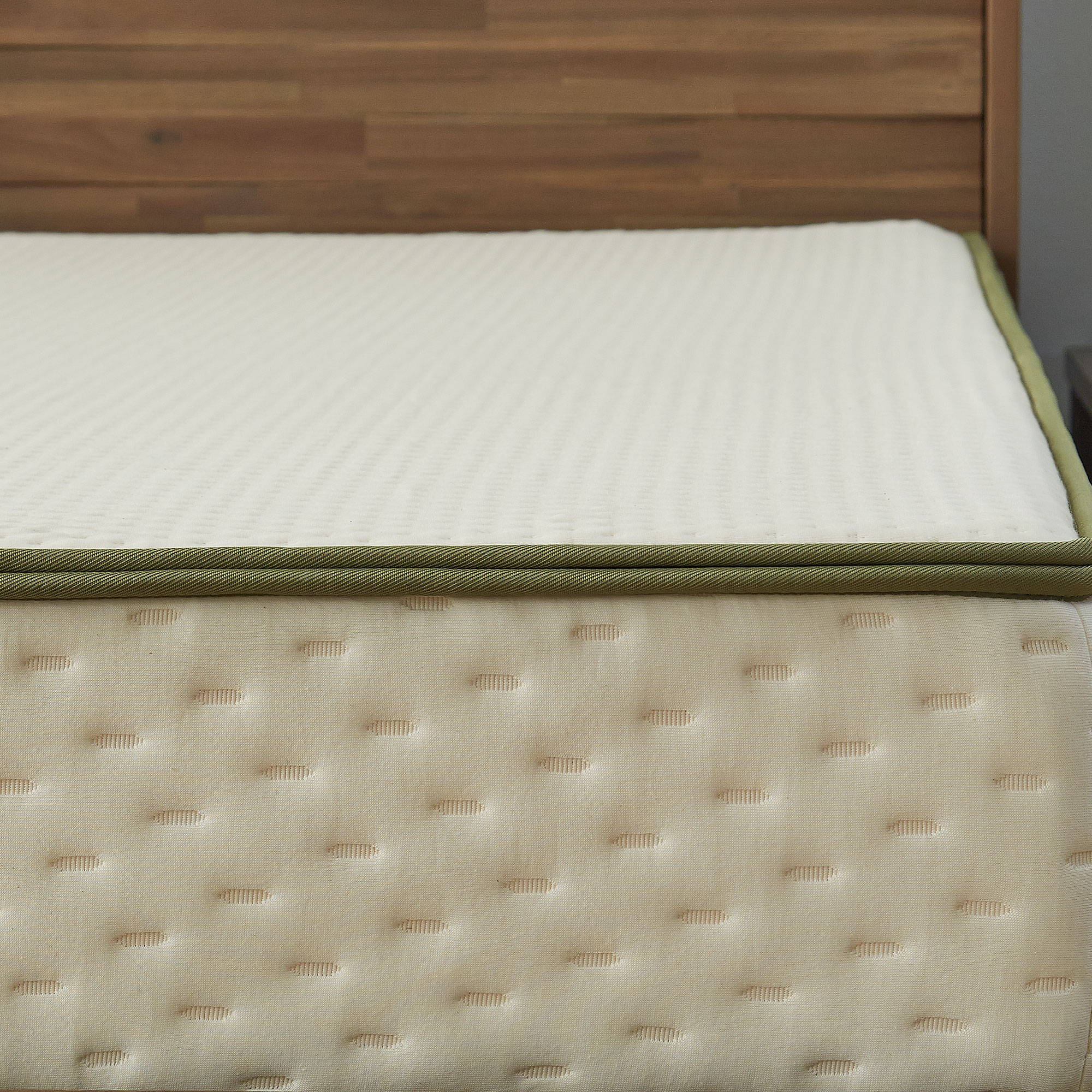 Nice mattresses
Nice mattresses, very comfortable and just the right thickness.
nice mattress
I love this mattress. I think my sleep improved . 9 inches thickness is enough.
Mattress is comfortable and the adjustable bed works well. My only complaint is that the mattress is extremely heavy, it is by FAR the heaviest mattress I have ever had. Normally flipping a queen size mattress is something I was able to do by myself, with this mattress my husband and I combined find it extremely difficult, but it does sleep nicely and we are happy we made the purchase.
How to Recycle
Visit byebyemattress.com to search and locate a municipal pick up provider in your area. 
Monetary incentives are available in select states for consumer drop-offs to recycling cities. Limitations, restrictions, and no-cost drop-offs vary by state.

Municipal Pick Up 
Many local city and county governments provide municipal pick up services to remove bulky waste – including mattresses – from your home. Contact your local municipal to learn how curbside pick up of a bulky item works in your area. You may have a free pick up available. Policies vary and an appointment may be required.
Additional Recycling Fee by State
Recycling fees vary by state and are paid for by the consumer.
California $10.50
Rhode Island $16.00
Connecticut $11.75
California Residents 
Pursuant to California Law, effective January 1, 2021, all retailers that deliver a new mattress to a consumer in California must offer to pick up a used mattress and/or box spring at no additional cost to the consumer within 30 days of delivery. (1) mattress and/or (1) box spring are eligible for pick up for every (1) mattress purchased.
Pick up* 
If delivered by common carrier, such as FedEx or UPS, please contact 1-877-622-6550 to arrange a pick up within 30 days of delivery.
Drop-off 
California residents can drop off their old mattresses and box springs at no-cost to a participating collection site or event. Unit limits vary by location and residency restrictions may apply. We recommend contacting the location prior to drop-off.
Please visit byebyemattress.com for more information.
*Please have your mattress and/or box spring ready and bagged outside/curbside for a scheduled pick up. Contaminated mattresses posing a health or safety hazard are not eligible for pick up. Carriers have the right to refuse a pick up if a mattress and/or box spring is contaminated or poses a risk to personnel, new products, or equipment. 42992 section of the law. Due to COVID-19 some carriers may have suspended take-back services.
9" Dual Comfort Talalay Natural Latex Flippable Mattress, Medium-Soft / Medium-Firm
Speak to our sleep concierges:
Monday - Friday, 8:00am - 5:00pm PST